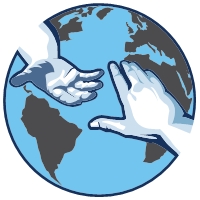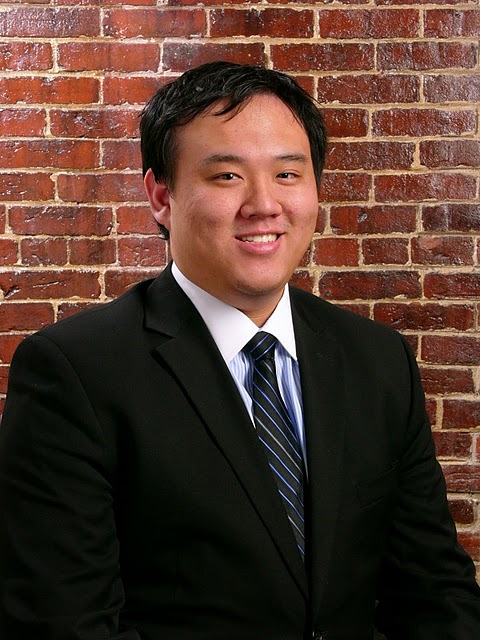 Derrick S. Wong, President
Derrick Wong is CEO of Winning Solutions Advisory, LLC, a company that develops innovative strategies for companies looking to reach the next level. He is also CEO of Champions Combine, LLC, a microbrand of Winning Solutions Advisory, an athlete branding agency designed to "empower athletes to become the best brand they can be" by providing them with all the necessary resources. Wong is a graduate of Bowdoin College with a B.A. in Government and Legal Studies, along with History (Education). Wong's volunteer work includes: member of the Advisory Board of Manchester Community College Digital Media, Graphics Design and Communications Advisory Board Member of Hesser College,member of PSU Sales Leadership Advisory Board, providing training and internships, Alumni Interviewer and member of the Bowdoin College Advisory Network and past member of the Bow Business Development Commission. He has also coached for various Ice Hockey, Soccer and Track and Field teamsand is VP and Public Relations Director for the NH Amateur Hockey Association. Wong is listed in Who's Who in America.

Amadou Hamady Sy, M.S.W. Vice President
Amadou Hamady Sy, originally from Mauritania, is the Executive Director of the International Institute of New Hampshire. Previously Hamady Sy was the Refugee School Impact Program Coordinator and Coordinator of the Humanities After School Program at Saint Anselm College in Manchester. Hamady Sy holds a B.A. in Business Administration from the Faculty of Sciences and Economics of Nouakchott, Mauritania, and a M.S.W. in Social Work from the University of New Hampshire, Durham.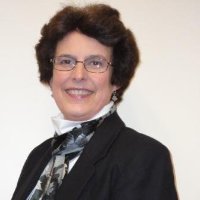 Kathleen Totten, Secretary
Kathleen Totten is currently creating and implementing workforce development programs for adults and transitional-age youth. She is experienced in regional school-to-work programs and statewide Career & Technical Education as Director of the Eastern Region Partnership and Work-Based Learning Coordinator of the same organization. Totten was previously the Running Start Coordinator for Great Bay Community College. Totten is a graduate of UNH with a B.A. in French and Education and taught World Languages. Her education includes one year of study at the University of Dijon, France.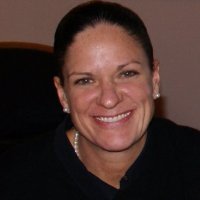 Ann Schieber, Treasurer
Ann Schieber is currently the Assistant District Governor of Rotary District # 7780, which covers Maine and New Hampshire. She is a Past President of the Rotary Club of Exeter, NH. Schieber has also been a member of the Tuscaloosa, AL Rotary Club.
She has extensive financial background in mortgage banking and marketing. Past employment has been Mortgage Loan Underwriter for the Bank of America in RI, Consumer Lending Underwriter for Sovereign Bank also in RI and Vice President/Division Lending Manager at CTX Mortgage Company in AL.
Schieber attended the University of Alabama and received a B.A. in Public Relations, Advertising and Applied Communication. Current volunteer work include Program Committee Chair of the Exeter Area Garden Club, Vice Chair of the Exeter Historical Society, Interact Club Co-Advisor and Summer School Resident Faculty Advisor both at Phillips Exeter Academy and Treasurer of the Democratic Town Committee. In the past Schieber volunteered for the French American School of RI, was major Fundraising Chair of the Junior League of Tuscaloosa, AL and Fundraising Chair of the March of Dimes of Tuscaloosa, AL.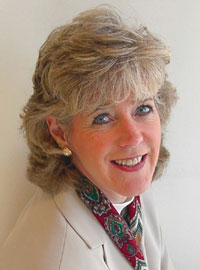 Pamela Cameron, Board Member
Pamela Cameron has been in the real estate industry for about 15 years as a Realtor. Her specialty is in the residential sector and her knowledge of the area and current real estate trends both locally and throughout the state.
Cameron is highly active in the community by volunteering with such organizations as the Exeter Area Chamber of Commerce. She is on their board of directors and is directly involved with the Festival of Trees and Holiday Parade. Cameron also volunteers at the local Meals On Wheels program and Squamscott Community Commons. Cameron and her husband Michael have co-hosted Seacoast Promo Radio, a local radio show for two and a half years. The show promoted good businesses, local charities and people in the community making a difference.
Other outstanding achievements for Cameron include the Lori Breard Achievement in Leadership Award and the Presidents Award, both from the Exeter Area Chamber of Commerce, and the U.S. Senator Jeanne Shaheen Certificate of Appreciation.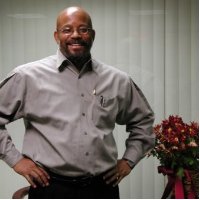 Dr. Ulric Johnson,Ph.D., Counseling Psychology, Board Member
Dr. Ulric Johnson is former Assistant Dean/Campus Director of Springfield College: Boston Campus School of Human Services, Co-founder of the Peaceable Schools and Community Group, a former faculty member of the Harvard Graduate School of Education, and the Lesley College Center for Peaceable Schools and Communities. Received his PhD in Counseling Psychology from Southwestern University and M.A in Counseling Psychology from Boston College. Certified Addiction Specialist, Certified AIDS counselor, Certified Forensic Counselor, Licensed Mental Health Counselor, Licensed Rehabilitation Counselor, and Licensed Marriage and Family Therapist.
Dr. Ulric Johnson is a community organizer focusing on the impact of "isms" and violence on youth, families, and communities. A Cross Cultural, Reality- Cognitive Behavioral practitioner, specializing in the impact of color, culture, class, character, and context on individual and group behaviors, especially as it relates to the prevention, progression, and treatment of addictive behaviors. Founder and director of (TAGV): Teens Advocating a Global Vision AKA: Teens Against Gang Violence, a peer leadership, youth and family program.
Local, national, and international organizer, presenter, consultant and trainer on Gang Violence Prevention and Youth Leadership Development, Dr. Johnson is actively involved in his local community in developing coalitions and collaborative work in bringing a multicultural approach to the issues of urban violence from a public health perspective. He refers to himself as an African Trin-Bagonian, because he is originally from Trinidad and Tobago.
Lauren Joyner, B.S., Board Member
Lauren Joyner is the Marketing Manager for Charity's Creations for Charities. She is also the owner of a small tree company and construction company. Joyner attended Southern New Hampshire University and earned a B.S. in Social Entrepreneurship with a concentration in the non-profit sector and community economic development.

Edward Kanu, M.A., Board Member
Edward Kanu is a dialog mediator during the camp experiences. He has a B.A. in Biology and Health Science and a M.A.in Psychotherapy. His background includes Integrated Care Manager at Concord Hospital Family Health Center. There Kanu provided counseling, self advocacy skills, guardianship and competency needs/issues. His counseling covered coping with problems and concerns with Abuse (emotional/physical/sexual), Anger, Anxiety/panic, Depression, Divorce/ Separation, Eating Disorders, Grief/Loss, Pain, Relationship Issues, Trauma (PTSD) Trauma Based CBT, Substance Abuse, School Stressors, DCYF, Court and JPPO Involvement and Child Behavior/Parenting. At Mount Prospect Academy he was the Treatment Coordinator/Community Clinician, providing individual and group therapy. Kanu was an Academic Teacher/Counselor at Spaulding Youth Center. There he implemented IEP programs for emotionally challenged students and the Autistic School Responsibilities included helping students integrate into community and society, through workshop programs and job training. Kanu is also PBIS trained. Kanu is the Executive Officer of Africa International Mission Services (AIMS) USA monitoring and implementing programs and services to ethnic minorities and refugees within Sierra Leone and West Africa.

Patrick Long, Board Member
Patrick Long, a 59-year old native of Manchester, attended St. Peter's Orphanage on Kelly Street, other orphanages and foster homes, and then Manchester's West High School. After that, he spent over 30 years in the construction industry, including 14 years advocating for New Hampshire small business to help secure many projects for these small businesses so that they might employ many Manchester and other New Hampshire residents retiring in 2009. Pat knows well the plight of small businesses and underrepresented workers. Through his personal experience Pat accumulated an acute understanding that all folks must pull themselves up by their bootstraps, but that they could also help each other in the meantime. Pat continues to serve in his 5th term as a NH State Representative; Pat also served as Ward 3's Alderman during 2006-2007 and 2010-. As Alderman, Pat always communicated with the citizens of Ward 3 and made sure he remained accessible to them.
He is a firm believer in listening to every faction of the community, which in return produces a stronger and tightly knit citizenry.
Pat enjoys a distinguished career and a long history of community service. A few examples include: Coached since 1976, Pop Warner Football, and Completed 31st year in that position; Court Appointed Special Advocate (CASA, Advocating for Abuse & Neglect Children) Cub Scouts; Friends Program; Manchester's WW II Memorial ( Raised Contributions and donated Labor).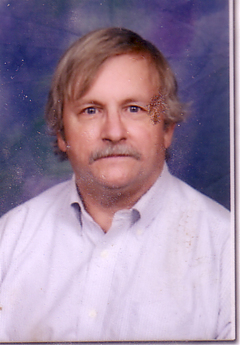 Norm Messa, M.S., Board Member
Norm Messa is a Pre-Engineering and Computer Programming teacher at Seacoast School of Technology, a Career and Technology Education Center for high school students in Exeter, NH Messa also teaches at Franklin Pierce University. Previously he was an Electrical Engineer in the U.S. Navy as a career officer.In 2009 Messa was awarded the Excellence in Teaching Award from the Joint Committee of New Hampshire Engineering Societies. Messa attend the Naval Post Graduate School for his masters in science in Electrical Engineering.

Nancy T. Pierce, M.Ed., Board Member
Nancy T. Pierce is an Independent Education Professional. Pierce is retired Principal of Seacoast School of Technology in Exeter. Previously she was the Director of Adult Education, also in Exeter. She is currently a board member of Great Bay Community College in Portsmouth. Pierce is a graduate of Mount Holyoke College with a B.A. in History and Antioch University with a M.Ed in Education Administration.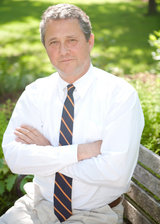 Michael Schidlovsky, Board Member
Michael Schidlovsky is President of the Exeter Area Chamber of Commerce, currently in his sixth year. He has extensive experience in business planning and development, operations, financial management, marketing/sales and customer services. Previously Schidlovsky was Director of Marketing and Sales of the Exeter Hospital for four years. Other employment include Vice President of Sales and Marketing at Londavia, Inc.)Britannic Aviation) and President/COO and Vice President of Marketing, Purchasing, Materials and Production Manager of Coed Sportswear, Inc.
Community involvement for Schidlovsky include Trustee/Treasurer of the Exeter Area Charitable Foundation, School Board Member of the Great Bay Charter School, Trustee of Squamscott Community Commons and a member of the Josiah Bartlett Health Plan.
Schidlovsky received a Bachelor of Science in Business Administration at Norwich University in VT. He also received the U.S. Small Business Administration Entrepreneurs of the Year Award while working at Coed Sportswear, Inc.
Executive Director & Founder

Marilyn Fellows Kellogg, M.Ed., C.A.G.S., Counseling & Human Relations
Marilyn Fellows Kellogg holds a BA in Sociology/Anthropology from Springfield College in Springfield, MA, and a M.Ed. in Counseling and Human Relations and a CAGS in Educational Leadership with a concentration in Counseling and Human Resources Administration from Plymouth State University in Plymouth, NH, as well as certification as a Parent Educator, also from Plymouth State University. Kellogg worked at a multicultural camp during her undergraduate years and applied some of that camp's structure to this program. She has also worked with various combinations of diverse cultural populations in different settings over the course of her professional career. Kellogg has worked with children of all ages in various capacities that range from camps, schools, churches, clubs, sports, detention centers and treatment facilities
Collaborators
Dr. Allan F. DiBiase, Consultant
Dr. Allan DiBiase holds a BS in Music Education from Wagner College in New York City and Masters and Doctor of Education degrees in the Social and Philosophical Foundations of Education from Rutgers University. Dr. DiBiase has been a member of the doctoral faculty in the Doctor of Arts program in Leadership at Franklin Pierce University, and professor for graduate courses in the foundations of education in the Masters of Education Program at Plymouth State University. Dr. DiBiase is an active musical performer, musical director, performance artist and composer.
======================
Rob McGregor, Executive Director, So. District YMCA
Rob McGregor, Executive Director of the Southern District YMCA since 1998, has worked for YMCAs for over 20 years, is well-respected by his colleagues and is recognized as a highly qualified and successful camp administrator. Prior to NH, McGregor was with the YMCA in North Carolina, Colorado, and Massachusetts. After receiving his BS in Geography/Environmental Studies from University of Oregon, Eugene, McGregor worked as the National Youth Director, for the Zimbabwe YMCA's (Africa). An avid traveler, he spent a year hitchhiking 12,000 miles through Africa, from South Africa to Morocco. McGregor's international experience includes YMCA leadership initiatives in Brazil, Uruguay, Argentina, Chile, Mexico, Sri Lanka, Thailand, Hong Kong, Canada, Costa Rica, and Switzerland. He is the past chair of the New Hampshire/Vermont YMCA Executive Group, and the New Hampshire YMCA Public Policy committee. McGregor is a YMCA trainer in YMCA Earth Service Corps, YMCA Conflict Management, Peer Mediation, Substance Abuse Prevention and Safety Issues.
======================
Manzi Murenzi, Collaborator
Manzi Murenzi studied to be a pharmacist and had a practice in the Republic of Congo before having to flee to Rwanda. While there Murenzi became the Executive Director of the orphanage, Children of Rwanda. Murenzi speaks 8 languages and also has a B.A. in Education. Murenzi, founder of New American Africans, collaborates directly in the continued development of this project. Ways to better meet the needs of New Hampshire's African refugee community is explored continually with his valuable input.
======================
Jeanne Rubenson
Collaborator and Mediator
Jeanne Rubenson, was an ELL teacher in the Manchester School District with an experimental multicultural homeroom at Manchester West H.S. She holds a M.Ed. from Cambridge College in Boston, a B.A. in English from Ohio State University and is certified in multicultural counseling from Rivier College. She received the National Young Leadership Award from the Council of Jewish Federations, the Hadassah Service Award, the Hadassah President's Award, the 2001 Hadassah National Leadership Award and the Manchester Jewish Federation, Shem Tov. Rubenson is one of the dialog mediators for this project along with guidance and support in the development of this endeavor.
======================
Hector Urrea
Collaborator and Mediator
Hector Urrea, Youth Counselor for Manchester Office of Youth Services and a leader in the Manchester immigrant community, holds a B.A. in Counseling from Springfield College and is an immigrant from Columbia. Urrea is an important collaborator in the development of this endeavor.
REACH US AT:
marilyn@withopenminds.org
603.793.3333
Facebook Group Page:
With Open Minds
Advisory Group
Dr. Sarah Alier, Translator for African and Russian refugees, Physician
Mae Bradshaw, Esq., Past Assistant Governor of Rotary District #7780, Past President of Exeter, NH Rotary Club
Sheila Brisson, Former Federal Projects Director, Manchester, NH School District
Kim Calhoun, MSW, Social Worker for refugees, Manchester, NH School District
Rev. William Donahue, Retired minister of Brookside Congregational Church, Manchester, NH, Somali Development Center Board Member
Nancy Dorner, M.Ed., CAGS, Mental Health Counselor, Retired Guidance Counselor, Manchester West H.S., Manchester, NH
Sarah Illingworth, Former Executive Director, New Outlook Teen Center, Exeter, NH
Carol Langelier, Ph.D. Licensed Psychologist, Associate Professor, Director Counseling & School Psychology & Multicultural Certificate Programs, Rivier College, Nashua, NH
Brendan McCafferty, Principal, Hillside Middle School, Manchester, NH, Founder of F.U.N. (Family Understanding Night) for refugee and immigrant families
Nara Pathak, Assistant with Bhutanese and Nepali youth for secondary and middle schools, Manchester School District, Manchester, NH Coordinator for Secondary Schools, Manchester, NH
Maureen Richardson, Retired ELL Coordinator, Manchester School District, Manchester, NH
Assistants
Anna Rose Carrigan, Community Leadership & Development, UNH
Elizabeth Egan, Former City Year Recruiter Coordinator, NH and LA
Dan Heying, VISTA Volunteer
Karissa Neupert, VISTA Volunteer
Andy Schafer, Community, Leadership & Development, UNH Intern
Maggie Woods, VISTA Volunteer